THE NUMBER OF HUNGRY PEOPLE IN THE ASIA-PACIFIC HAS SWELLED BY MORE THAN 50 MILLION SINCE THE COVID-19 PANDEMIC
This is according to research done by the Food and Agricultural Organisation of the United Nations (FAO) and the United Nations Children's Fund (UNICEF) dubbed the "2021 Asia and the Pacific Regional Overview of Food Security and Nutrition"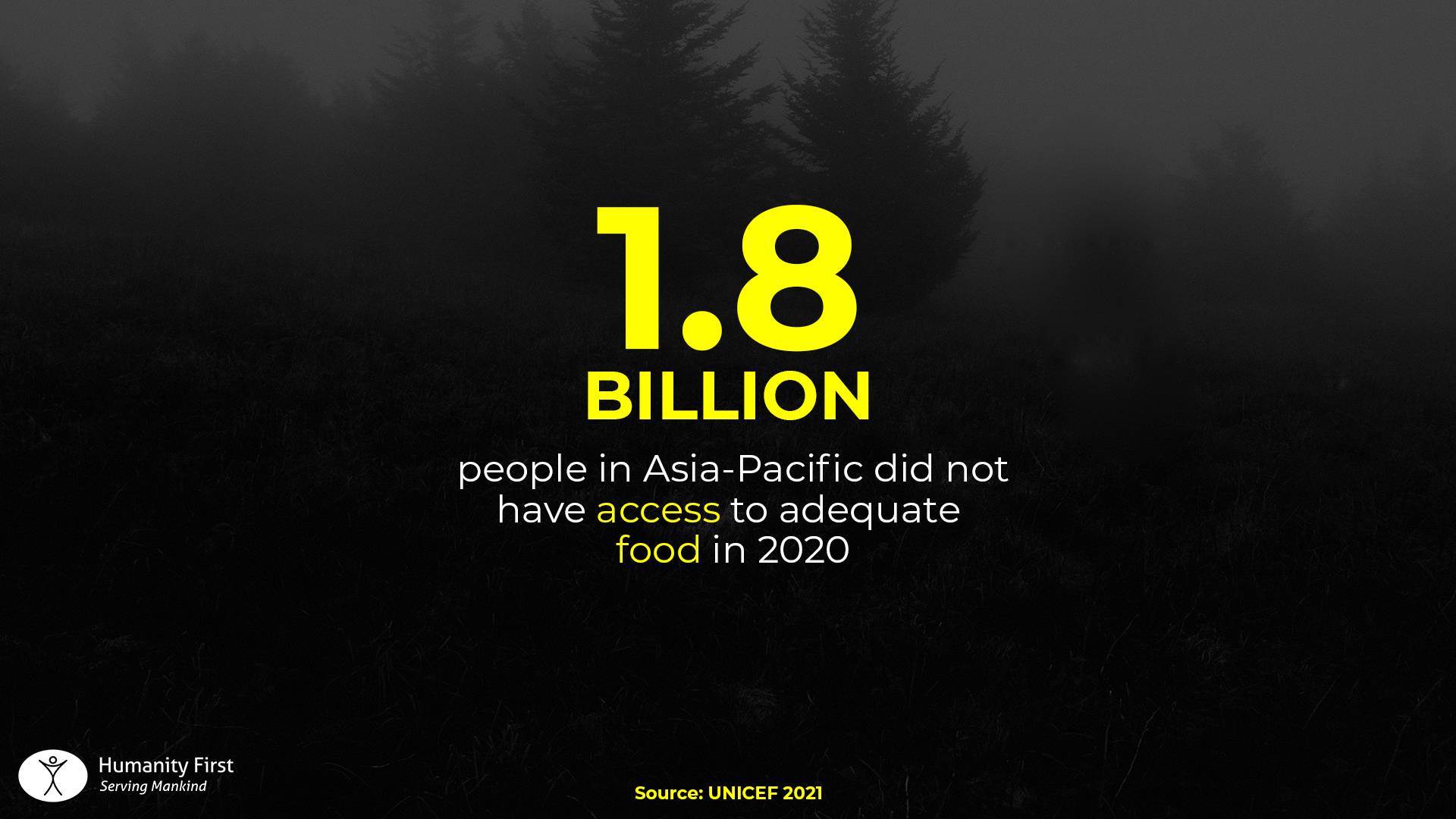 ---
According to the research, 375 million people in the region have had to deal with hunger which is an astounding increase of 54 million in comparison to the year 2020. It is also stated that 1.8 billion people in the region did not have access to adequate food in 2020 which is an increase of 150 million people in a year which is truly shocking and saddening. The FAO estimates that 443.8 million people in the region have suffered from severe food insecurity and 667.4 million suffered from moderate food insecurity. COVID-19 has been definitely been a hindrance in attempts to reduce this, while the damage it has caused hasn't been quantified, it has definitely disrupted the economic and livelihood activities which has caused a dramatic economic downturn and has "exacerbated hunger and food security".
The highly prevalent Malnutrition is also tragic. According to the study, nearly 23% of children in the region are still stunted. Ten countries within the region have a "very high prevalence" of stunting according to the World Health Organisation (WHO), which is described as more than 30% stunted. Another eight countries have a "high prevalence" of stunting which is 20-30% stunted. The percentage of children under five years old affected by wasting (a serious condition that can result from insufficient food intake) was 9.9% in 2020, which is 3.2% higher than the global average. Obesity has also become an issue. The overall percentage of children who are overweight, while being less than the global average of 5.7%, has increased by 0.8% between 2000 and 2020.
Many things need to happen in the region to improve peoples lives. These things include but are not limited to better food systems that need better production, nutrition, and must meet the needs of small scale areas, indigenous people, family farmers and more vulnerable groups such as young children and women.